People Analytics
Technical Objectivity
WCI uses PDP workplace behavioral technology to help our member companies with employee selection, motivation, and retention. PDP is a type of applied people analytics, based on the science of understanding human behavior. These tools have been used over 5 million times, are 96% accurate, EEOC compliant, frequently revalidated, and perfect for increasing morale and reducing turnover.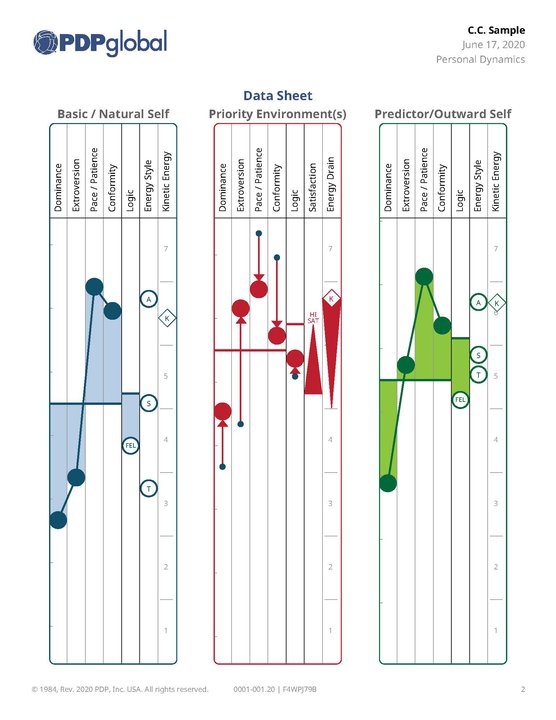 Precision Hiring
PDP JobScan provides a streamlined process to customize your screening and selection process. Attract the right applicants with the right traits and skills and add objectivity to your hiring expertise. This will decrease turnover, increase job satisfaction, and reduce the risk of hiring complications. Through job models and job matching tools, you can attract and hire the best match for peak performance.
Team Improvement
PDP TeamScan provides in-depth insights into your unique group dynamics. When coworkers understand each other's natural behaviors, work styles, energy levels, stressors, perspectives, and communication preferences, they can collaborate more effectively to achieve business goals. Through Team Discovery (half-day) or Team Connection (2-hour) workshops, your team will benefit from the tools of synergy.
Peak Performance
PDP ProScan provides analytics to get the right people in the right place, or discover why an employee is struggling in their role. When managers align strengths to tasks, everyone is happier, less stressed, and able to perform at their best. Through individual ProScan assessments, you can unleash the natural power of your employees.
Pricing for PDP Services
WCI has an ongoing contract with PDP to provide these services for our members. Since we cover this overhead, you benefit from low rates based on your actual usage of the PDP tools. The ProScan is the underlying analytical tool that all PDP services are based on, and available to members at the price of $75 per ProScan.