About WCI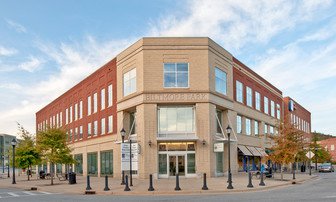 What We Do
Since 1959, WCI has been mitigating business threats and collaborating to create a positive business environment. Organizations of every type and size face uncertainty, internal dysfunction, stifling legislation, and third party interference. WCI helps employers maximize the effectiveness of their employees through leadership development, compliance training and counseling, health benefits, and by promoting a strategic culture for employee selection and retention.
Our Members
Based in Asheville, North Carolina, WCI partners with hundreds of manufacturers, service companies, merchandisers, and nonprofits of all sizes throughout Western North Carolina, upstate South Carolina, and southwest Virginia. We work closely with organizations in diverse industries to promote best practices for exceptional managers, productive employees, lower healthcare costs, and compliant workplaces.
Value of Membership
WCI partners with employers through a membership arrangement, scaled to their employee count. This includes training for your HR staff, advice and counsel, legislative advocacy, essential management training, and an extensive roster of employer tools. All of these demonstrate our commitment to engaging our members in deep and sustaining ways that provide a positive return on investment. Click here to see all the benefits and options of WCI membership.
Our Core Values
Relationship - We are dedicated to earning trust, while building strong collaborative relationships.
Integrity - We will maintain high standards by being open, honest, professional, and personable.
Reliability - We are committed to being responsive, prompt, and thorough for those we serve.
Expertise - We will strive to provide cutting-edge services that continually add value.
Our Offices
WCI, Inc.
One Town Square Blvd, Suite 100
Asheville NC 28803  
General Email: [email protected]
Toll-free Phone: 800.621.2685
Direct Phone: 828.667.3311
Directory
Connie Wilson, Government Relations ~ 828.667.3311 ~ [email protected]
Dave Wilson, Registration & Operations ~ 828.210.1214 ~ [email protected]
David Snook, PDP Services & Accounting ~ 828.210.1203 ~ [email protected]
Faith Cody, SDI Instruction ~ 828.667.3311 ~ [email protected]
Fredrick Reese, President & CEO ~ 828.667.3311 ~ [email protected]
Gina Bumgarner, SDI Instruction ~ 828.667.3311 ~ [email protected]
Karol DeWitt, HR Advisor ~ 828.667-3311 ~ [email protected]
Kelly Hollifield, HR & SDI ~ 828.667.3311 ~ [email protected]
Kit Roberts, Director of Recovery Friendly Workplace Programs ~ 828.713.5880 ~ [email protected]
Mike Moore, HR Projects ~ 828.667.3311 ~ [email protected]
Terry Childers, Director of SDI Training ~ 828.413.7899 ~ [email protected]
Thomas Boardley, Safety Hotline ~ 828.667.3311 ~ [email protected]
Vickie Reese, Special Projects ~ 828.667.3311 ~ [email protected]
Wendy Ratcliff, Director of HR Services ~ 828.329.7602 ~ [email protected]